The Alliance for Power Tool Performance is expanding efforts to standardize power tool evaluation.
Selecting a power tool for a specific operation can be difficult, because verifiable performance and ergonomic data are not always available.
Such information is crucial, because torque output can vary considerably from tool to tool. In fact, the torque output of some power tools can vary by as much as 120 percent in the same application. This is unacceptable for assembling quality vehicles.
In the 1970s, major U.S. vehicle manufacturers made some efforts to develop uniform testing standards, but few results materialized. The American National Standards Institute (ANSI) did not have a standard for testing power tool performance. In fact, no U.S. industrial organization had a standard for evaluating the performance of power tools, and the International Standards Organization (ISO) did not offer such a standard until 1981.
Instead, each tool manufacturer developed its own methods to show how well its tools perform. If an assembler had performance standards for power tools, tool suppliers were forced to manufacture special tools to meet those individual – and sometimes arbitrary – specifications.
To solve this problem, Ford Motor Co. began an extensive program to test and certify power tools. The program eventually evolved into the Alliance for Power Tool Performance (APTP), a tool-user consortium formed in October 1994 by Ford, Chrysler Corp. (Auburn Hills, MI), General Motors Corp. (Detroit), Boeing Co. (Seattle) and Lawrence Technological University (Southfield, MI). The APTP is expanding standardization efforts for measuring power tool performance beyond current ISO standard requirements.
The Early Days
In the late 1960s, technology was developed to measure torque while securing a fastener. Ford engineers used this technology to study the dynamics of the securing cycle. These studies revealed that the "hardness" of the joint had a significant influence on the transfer of kinetic energy from the tool to the fastener.
Up to that time, Ford engineers had assumed that the tools were the only significant cause of torque variation. Now that a second cause had been identified, a way to measure it had to be found. So, a quantitative measurement of joint hardness, or the increase in torque for one full turn of the fastener after it reaches snugness, was developed. Called the "torque rate" of the joint, this torque measurement is expressed in newton-meters per revolution or foot-pounds per revolution.
Through electronics and software, torque increase during rotation could be graphed and a picture of the securing cycle could be drawn. Thousands of these graphs were generated in Ford assembly plants to determine the extent of torque rate variation in actual production, and to determine the exact hardness or softness of various joints. Analysis of this data showed the torque rate for the same size fastener in different applications could vary as much as 70-to- 1. A hard joint was defined as needing about one-tenth of a revolution to obtain maximum torque, while a soft joint requires approximately 3 revolutions to reach maximum torque.
Ford examined potential combination s of applications, in which one operator used the same tool to secure several different fasteners in several different joints. Often, one operator would need to secure joints with torque rates that differed by as much as 30-to-1.
Armed with this knowledge of actual production conditions, Ford developed laboratory test fixtures that duplicated the extremes in joint rates. The Ford Power Tool Certification Program was started and documented in Power Tool Acceptance Procedure No. PT-2.
Over the years, hundreds of tools were tested and expertise in power tool dynamics was gained. The original test fixtures, which used a nut and stud with a deflecting plate, were found to lack the accuracy needed. Because the lubrication could not be accurately controlled, the precise torque rate could not be repeated for every fastening cycle. This fact, and the mass of the rotating nut, influenced the test results and distorted the true performance of the tools.
In 1980, Ford switched to test fixtures that use a steel torsion bar for the hard joint and a rubber torsion tube for the soft joint. This eliminated frictional influences in the test fixtures and allowed true isolation of the torque variations caused by the tools. The Power Tool Acceptance Procedure No. PT-2 was revised, and tools that were tested on the old fixtures were recertified.
The Ford Power Tool Certification Program has forced tool manufacturers to develop new technology to manage the kinetic energy of the tools they sell to Ford. Ford-certified tools must control the torque variation to within 30 percent of the mean. Some electric tools must be controlled to within 10 percent, and some suppliers are marketing Ford-certified tools as "high-capability" tools. Recent tests of some noncertified tools showed that their torque variation is still as high as 120 percent in the same application.
During the past 20 years, Ford has generated torque and angle graphs on thousands of joints. The equipment to do this has improved dramatically, and the equipment is routinely taken to different plants to do on-the-job analysis. To date, experience has shown that the torque rate variation for fastened joints in Ford assembly plants is still about the same as it was 20 years ago.
Enter ISO
The goal of ISO is to facilitate trade and technology transfer by establishing global standards for similar technologies in different countries. The standards are developed by teams of relevant experts representing suppliers and assemblers. The teams write a draft standard, which is then submitted to the standards organizations of the ISO member nations for their approval. In the United States, that reviewing organization is ANSI.
ISO 5393, Rotary Tools For Threaded Fasteners – Performance Test Methods was published in 1981 and was based on the first-generation Ford standard. In 1987, ISO began working on a major revision of ISO 5393, which was submitted to ISO member nations for approval in 1991. The voting on the new draft resulted in a few minor revisions and additional explanations. The second edition of ISO 5393 was published in May 1994.
In 1986, Ford moved power tool testing from its manufacturing development center to Lawrence Technological University. The test equipment and methods at the university were revised from the Ford standard to the performance test method of ISO 5393 in 1989. Ford's Power Tool Acceptance Procedure No. PT-2 and rating system were revised, and there is now a third generation of Ford-certified power tools.
The power tool testing facility at Lawrence Technological University is an independent laboratory that can test rotary power tools to ISO 5393. During the past 7 years, the facility has tested tools from 27 suppliers. More than 400 tool models have been tested at more than 1,000 torque settings.
Forming an Alliance
The APTP's purpose is to provide a single voice to the tool manufacturing industry. Uniform test methods and standards for power tools used to secure threaded fasteners will ultimately benefit all assemblers. It will reduce the complexity and cost of the tools while improving their performance. Using uniform test methods will provide verifiable data on power tool characteristics.
Before the APTP, no organization championed assemblers' concerns about tool accuracy and reliability. The APTP members want the standards to replace the unique performance specifications developed by Ford and others. Although the primary delegates of the APTP are from the automotive and aerospace industries, representatives from other industries are encouraged to critique the APTP's efforts and participate in creating standards that will serve every industry that uses power tools.
Already, the APTP has given capability and durability ratings to many brands of power tools.
The APTP rates tools according to their ability to control torque variation to within a certain percentage of a mean torque value. A tool is given an A rating if the torque variation is less than 5 percent; a B rating if the torque variation is less than 10 percent; a C rating if the torque variation is less than 15 percent; a D rating if the torque variation is less than 20 percent; and an E rating if the torque variation is less than 25 percent. Although some air-powered tools received a C rating, most were rated at D or E. Among DC electric tools, a few received an A rating, some received a D rating, but most were rated B or C.
A tool's durability rating depends on the number of cycles for which it is tested. Tools tested for 1 million cycles receive a rating of 10. Tools tested for 100,000 cycles are given a rating of 1. Most handheld tools are tested for 250,000 cycles, for a 3 rating. Most fixtured tools are tested for 500,000 cycles, for a 5 rating.
Thus, a tool with a rating of E3 can be expected to achieve a torque accuracy of less than 25 percent across 250,000 cycles.
Future APTP projects include certification standards for nutrunners, test standards and methods for pulse tools, standards for electric tool cables, and a durability testing method for tool cables. The APTP is also defining limits for "tool whip" for electronically controlled air tools.
RELATED ARTICLE: APTP Standards for Power Tools
Each tool manufacturer shall certify the minimum accuracy of every tool model number in accordance with ISO 5393 performance testing methods. The certification process includes the following steps:
Test data shall be verified by an independent test laboratory through evaluation of at least two production samples of each tool.
Tools will only be tested at the torque-test levels outlined by the APTP.
The high- and low-test levels shall be clearly and permanently marked in newton-,eyers on every tool. If an internal adjustment is used to obtain the test levels, the approximate adjustment between the test levels shall be visible on the tool.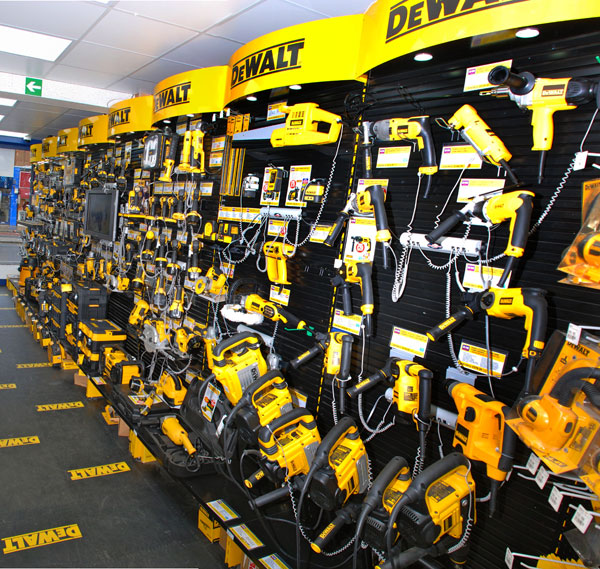 If external air pressure control is used to adjust test levels, the pressure setting shall be marked with the corresponding test level.
For electric tools, the electronic default to all the parameter setting certified accuracy.
Each tool manufacturer shall certify the minimum durability of every tool model. The certification process includes the following steps:
Cyclic testing of at least one tool should be done at an independent laboratory. Data for the model with the highest torque output may be used to project durability of models with lower torque output
Tools shall be tested at the high-torque test level for a given number of cycles. The accuracy test should then be repeated.
The certified accuracy and durability of each tool shall be clearly and permanently marked on each tool.
Continue Reading